Do you believe in love at first sight, or is there something behind the scenes that makes you fall in love "at first sight"? Perhaps an automated matchmaker that gathers data and analyses who would be a good match for you? While this may seem like just an imagination at present, how far are dating app technologies from making it a reality?
Let's take a step back and look at the technologies that have been and are currently being used to find lasting love before we fast-forward to the future.
The first dating app is generally considered to be Match.com, which was launched in 1995. However, the popularity of dating apps really took off with the launch of Tinder in 2012, which introduced the "swipe" feature that has become ubiquitous in modern dating apps.
Now, in 2023, how can modern dating apps assist in finding lasting love?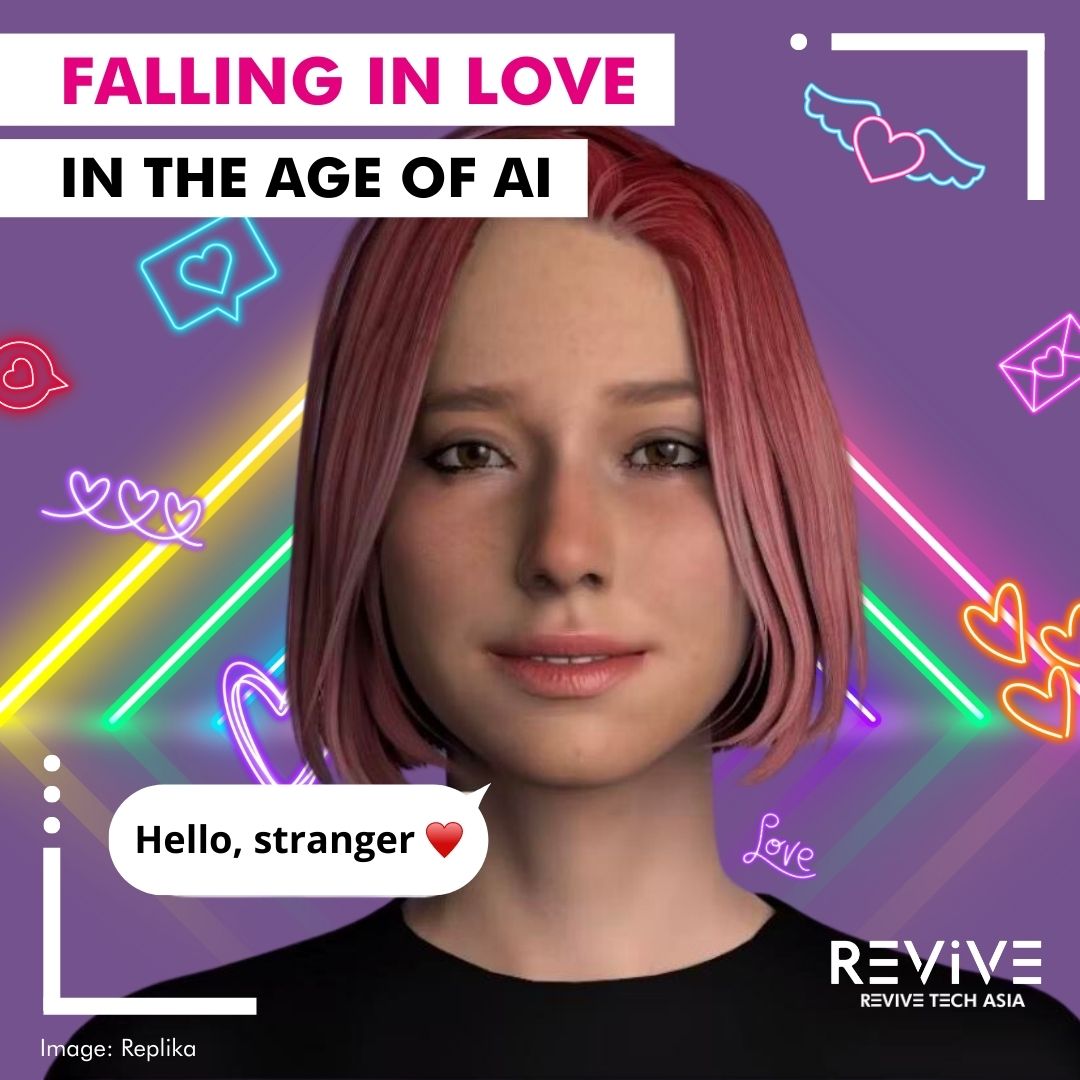 Image: Replika
Secret algorithm for personalised and targeted matches:
With the information you provide, be it text, emojis or pictures, each dating app has its own unique algorithm or set of algorithms to show a certain group of users on your mobile screen and suggest you to swipe right, based on your hobbies, demographics, and many other factors.
Artificial intelligence for compatibility testing:
Once the dating apps have gathered enough data points to form your unique user behaviour, their artificial intelligence behind will start working to refine their suggested matches for you and predict who you will be more likely to swipe right. OkCupid, is one of the dating apps that is using a compatibility-based AI tool to match users and improve the accuracy of its compatibility tests. OkCupid is also the first to publicly share that they are integrating ChatGPT to facilitate them to generate matching questions the platform asks its users.
Safety features:
Many dating apps are investing extensively in new safety features to protect users from fraud and harassment. These features include identity verification, background checks, and reporting tools for inappropriate behaviour. With a mechanism against certificate-spoofing attacks the apps would usually simply stop transmitting data once they have detached a fake certificate.
On the cybersecurity front, most of the apps now come with encryption, keeping your intimate conversations to the engaging users only. Second, platforms like Mamba additionally display a warning if the other end of connection appears to be insecure.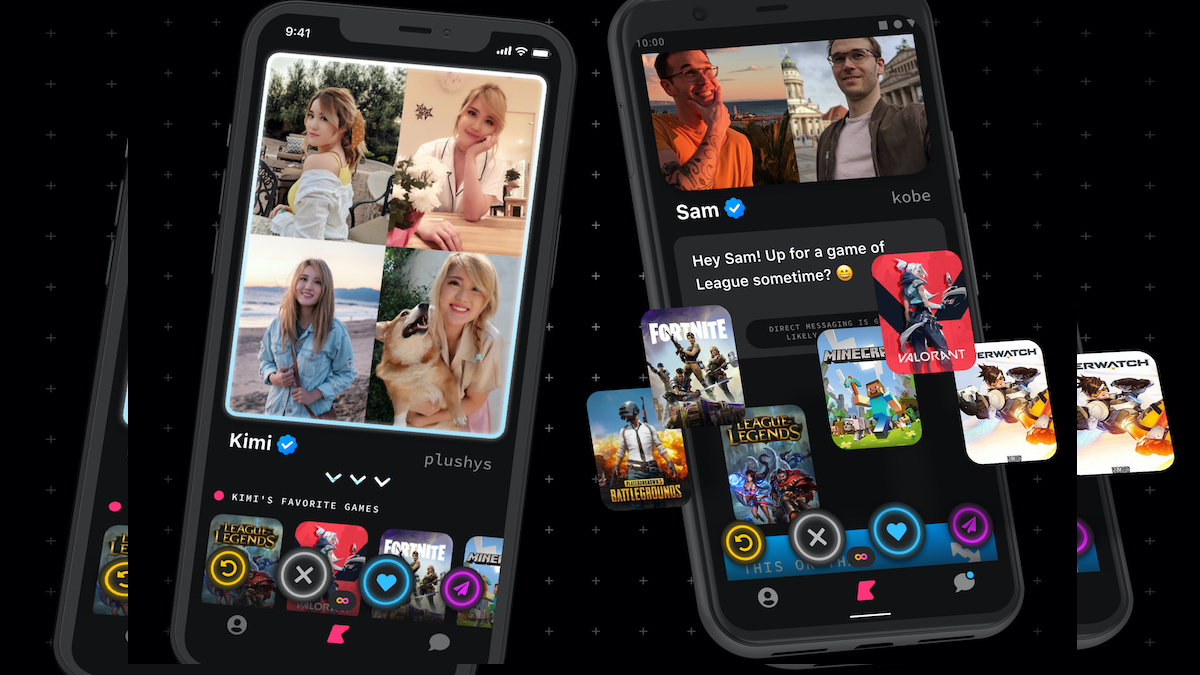 Kippo - A dating app for gamers
Gamification:
Zoosk, a dating app that has incorporated gamification elements into its platform. The app includes features such as "Zoosk Coins" and "Mega Flirts" to encourage user engagement and increase the likelihood of matches.
Augmented reality dating:
FlirtAR, an app that uses augmented reality technology to help users find potential matches in their immediate surroundings. The app overlays virtual profiles on top of real-world objects and people, allowing users to see potential matches in real-time.
Match the way you want:
The many options of dating apps available allows you to pick the ones that fit your relationship goal the most. Apps like Kippo are built for the global gamers where you may romantically bond through the mutual love of video games. Meanwhile there are apps like Hily that encourage users to attract each other by posting personal videos, stories, likes, and comments, riding on the popularity of video based content, thanks to Tiktok.
While dating apps and their underlying technologies have revolutionized the modern dating scene, it's important to remember that they also aim to boost their profitability. Dating apps tend to have low transparency on how they charge their users. While the algorithms on one end find you possibly a better match, and on the other end identify users who are mostly likely to pay to get matched. Research has shown that dating apps tend to have low transparency on how they charge their users. For example, Tinder was found charging users in different age groups for a different price, with the same offerings.
AIMM - an AI matchmaker
Dating of the future...No more swipe?
We come to a point of getting used to swiping left or right, making lifetime decisions on the recommendation made by technology. Set aside what you may have experienced, have you thought of letting technology make the decisions for you, where you just go on a "blind" date like many years ago how a friend may set it up for another friend?
Well, it isn't completely a blind date, apps like AIMM is trying to revolutionise the dating scene (again) by not connecting a user with another user right away, but asking the user to spend time with the algorithm behind so that AIMM can guide you to the "right" person for a first date. Yet this form of dating apps does not seem to take off, or yet to take off.
Meanwhile there are other dating apps acting as the dating assistants in guiding you how to text your date, how to avoid silent moments on your first date, and probably how to propose. The chatbots are your new love coach.
In the not so far future, plots in HER, the Hollywood movie, may actually come alive when someone falls in love with an emotionally capable artificial intelligence bot. How far are we from it? Let's wait and see if GPT-4 is bringing this closer to reality.
Technology is here to help, but ultimately, your feelings matter the most, no matter who you fall in love with.