Revive Tech Asia Exclusive: HK$50 promotion your Uber Taxi ride
Uber Taxi 行程 HK$50 折扣
Sponsored by our Smart Mobility Partner - Uber Hong Kong.
Enjoy up to HK$50 off your trip to Revive Tech Asia during 24 - 25 Aug 2022!
Promo code will be sent to our registrants before the event. It is only valid on Uber Taxi trips in Hong Kong. Discount valid on 24 - 25 August 2022.
享受 1 程 最多HK$50 乘車優惠,我們將會透過電郵或SMS在活動舉行前將優惠碼發給已預先登記之參觀人士。此優惠碼只適用於在香港的 Uber Taxi 行程,優惠碼須於 2022 年 8 月24- 25 日期間使用。
*On a First-come, first served basis 名額有限,先到先得,額滿即止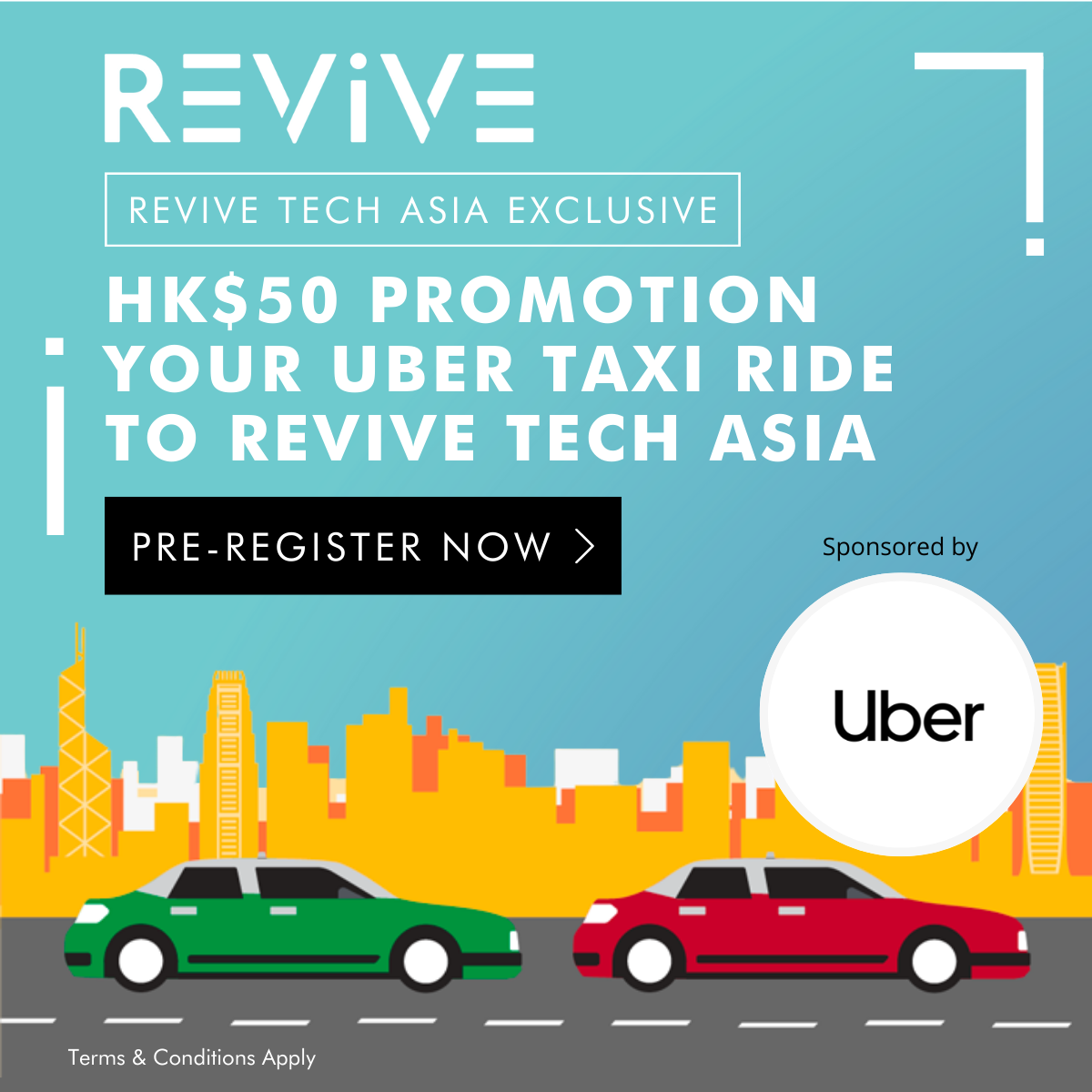 Terms and conditions:
The offer is valid for Uber Taxi trips in Hong Kong only, subject to availability and on a first-come, first-served basis ; The Offer is non-transferable or cannot be redeemed for cash ; The Offer is valid from 24th August, 2022 to 25th August, 2022 ; Only one promo code can be used for each Uber trip and the maximum discount to be applied per trip is capped at HK$50. If you have entered multiple promo codes into the App and these are all applicable for your trip, the valid promo code with the highest value will be applied first ; Users may only have one account. If we have reasonable grounds to suspect that a user is creating fraudulent accounts and violating our terms and conditions and/or community guidelines, we may suspend your account, and you will therefore not be eligible for this promotion ; Other terms and conditions, including the Promotional Terms of Use, may apply ; Uber reserves the right of final decision in relation to the Offer.
Promo T&C:
條款及細則:優惠只適用於香港 Uber Taxi 的行程,名額有限,先到先得,額滿即止。優惠不可轉讓及不能兌換現金;優惠有效期由 2022 年 8 月 24 日至 2022 年 8 月 25 日;每次 Uber 行程只能使用一個優惠碼,每趟行程最多可獲 HK$50 減免。如果你的帳戶有多於一個適用於你行程的優惠碼,系統會優先使用符合條款及細則,以及價值最高的優惠碼;每位用戶只能擁有一個帳戶, 如果我們有合理理由懷疑用戶正在建立欺詐性帳戶及違反我們的條款及細則及/或社群指引,我們可能會暫停你的帳戶,你亦會失去使用此優惠的資格;優惠或受包括推廣條款等其他有關條款及細則約束;有關任何優惠的爭議,Uber 保留最終決定權。