Tech Talent Musical Chairs: Who's Hiring and Who's Firing in Asia's Reshuffling?
The past year has been a tumultuous one for the tech industry in Asia, as companies grapple with the challenges of the pandemic and a changing business landscape. One of the most significant developments has been the wave of layoffs that has swept across the industry. In 2022, US tech companies began shedding jobs, from Amazon to Meta. In early 2023, it was Asia's turn. Sea and GoTo, two leading tech giants in Southeast Asia, were among the most notable companies to downsize their workforce, cutting 10% and 12% of their total staff, respectively. Other companies have frozen their headcounts or hire only the necessary.
The headlines may look scary to tech talents betting their career in the booming tech industry for the last decade, but a closer look reveals that the layoffs are concentrated in non-tech roles. Companies are streamlining their back office teams, reorganizing regional marketing and sales teams, and cutting off contractors hired during the pandemic. This suggests that there are still great opportunities for tech talent globally, despite the challenges. The demand in Asia remains particularly strong. Take Vietnam as an example, there is an estimated shortage of around 100,000 engineers every year, despite its rocket-surging salary jump.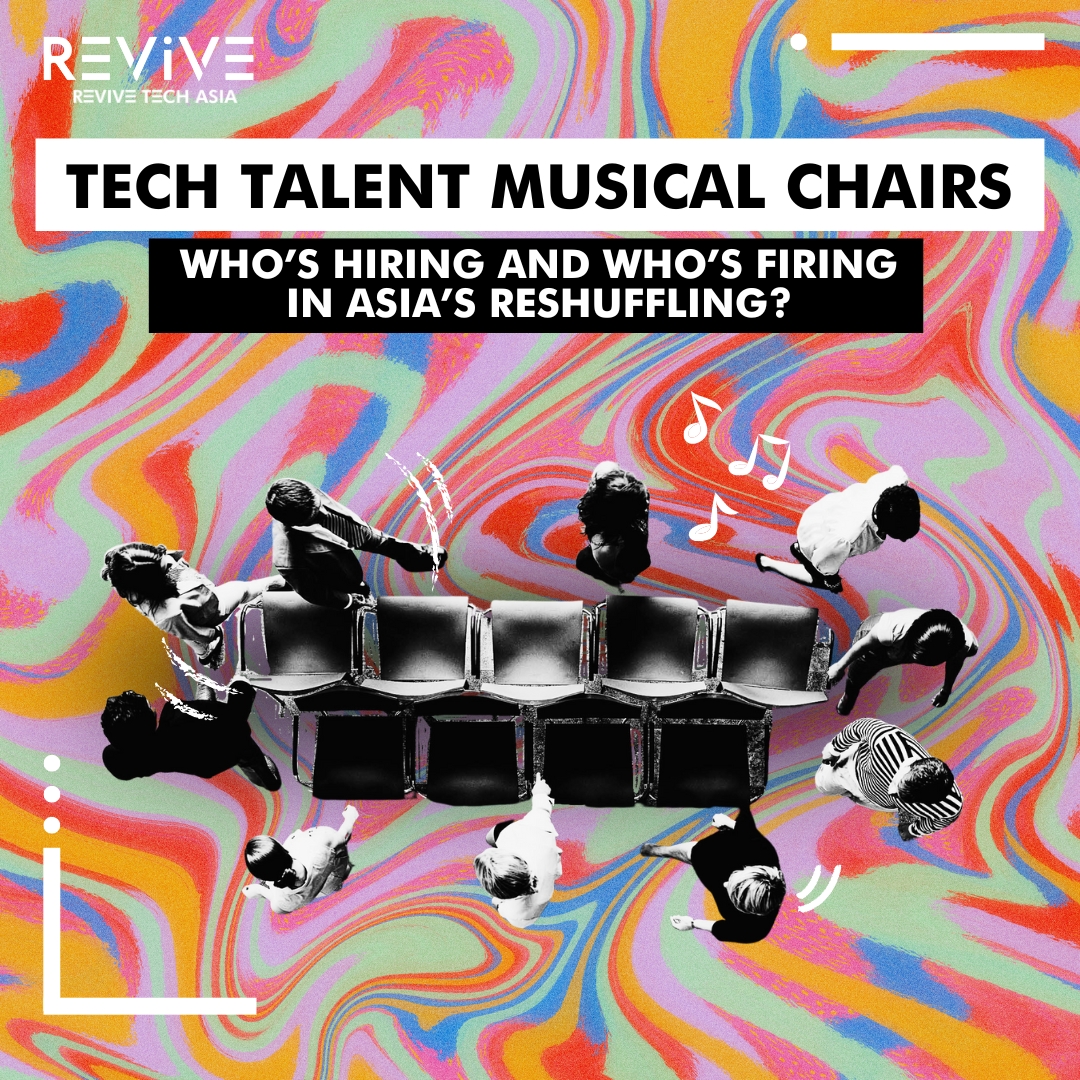 Actual reasons behind the massive layoffs are multifaceted
Actual reasons behind the massive layoffs are multifaceted. First, many companies ramped up hiring during the pandemic to capture unique growth potential that is now fading, such as the sudden jump of e-commerce, door-to-door delivery services and home entertainment. Second, the more challenging fundraising environment due to high interest rates and investors' appetite for profitability instead of high growth rates are altering the business models of most listed and early-stage startups. Tech companies have to resort to a more sustainable growth rather than a cash-burning hyper growth stage. Finally, the rise of AI and automation has triggered companies to prioritise operational optimization over talent retention.
Talent Gap is especially wide in Asia
Despite the challenges, the hiring of specific tech talents still outnumbers the available talent globally, and the talent gap is especially wide in Asia. Companies remain ready to offer generous packages to the right talents. For example, engineers specialising in the latest tech stacks, data scientists skilled in translating data points into business insights, and product managers who can build user wish-lists into scalable product offerings are still highly sought after. Given the maturation of Artificial Intelligence application in business cases, the demand for talents who contribute to the development of AI, such as machine learning engineer, big data and AI data analysts is anticipated to heat up. However, these talents may need to shift their focus away from multinational big tech firms to local firms that are growing and expanding. This move could be positive for both the talents and the entire tech ecosystem.
Talents needed for Digital Transformation in Traditional Businesses
Companies beyond local startups which are hiring, are traditional companies who are undergoing business transformation and business expansion into the digital economy, such as traditional retail outlets ramping up to build their digital membership ecosystem, which translate into new divisions filled with product managers, data analysts, and full-stack engineers. Firms like DFI Retail Group, Cathay Pacific and HKT are all relentlessly scaling up their digital team and bringing in the right tech talents to cope with the business transformation needs. Joining the old economy players and bringing in tech and startup culture could be challenging yet rewarding at the same time. The key is to speak to their business sense while delivering what technology can do. This presents an opportunity for tech talents to bring their expertise to companies that may not have previously had a strong digital presence and to help drive the transformation and growth of these traditional businesses in the digital age. It also opens up new possibilities for cross-industry collaboration and innovation.
An increase in outsourcing and offshore hiring in Asia
The current wave of reshuffling in the tech industry has also led to an increase in outsourcing and offshore hiring in Asia. Due to the prolonged pandemic, and in response to talent shortages and rising salaries, tech startups - particularly those in the early stages - are now hiring remote developers in Southeast Asian regions like Vietnam and Malaysia to manage their operational needs and prevent bottlenecking growth. This presents new opportunities and mobility for tech talents, but also brings new challenges for product owners, who must step up to bridge potential culture and business gaps with a globally scattered development team.
Demand for specific tech talents remains high
After all, while the wave of layoffs in the tech industry in Asia may look concerning, there are indeed more opportunities for tech talents. The changing business landscape requires companies to prioritize operational optimization and streamline non-tech roles. Meanwhile, the demand for specific tech talents remains high, and the talent gap in Asia is wide. Talents who are willing to move away from big tech firms and embrace the startup culture may find new opportunities for growth and development. As the industry continues to evolve, those who adapt and are open to change will be the ones who thrive. The key is always to keep learning and keep moving.
As the demand for tech talent continues to rise, hiring managers and firms need to adapt to the reality that these individuals are hard to come by. Rather than solely focusing on filling specific roles, it's important to shift the focus to the skill sets that these talents can bring to the table. Rather than seeking out someone with prior experience, companies should consider candidates with growth potential who are quick learners. Adapting to these new dynamics can be a win-win situation for both tech talents and companies, leading to more diverse and innovative teams.